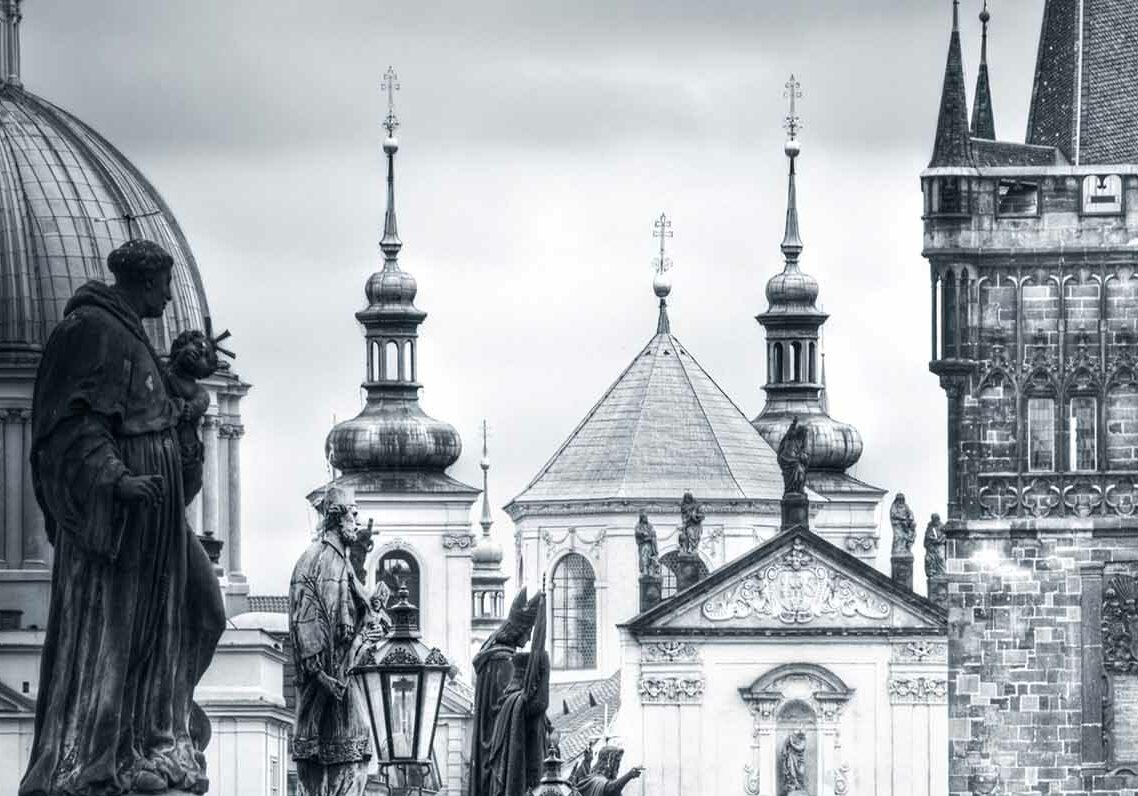 We offer various types of organized group trips throughout the Czech Republic. Below you will find examples and sample programs. We will compile your program completely according to your requirements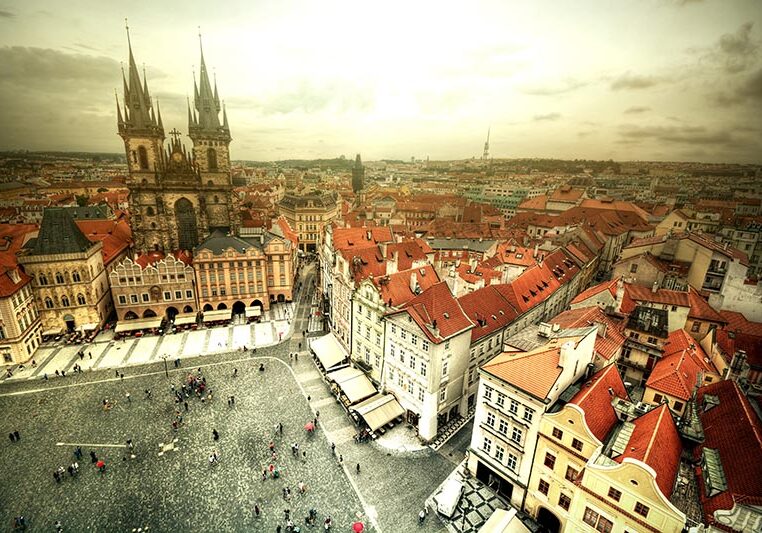 Day 1
Accommodation in Prague hotel 3*,4*,5*
Dinner in hotel
Day 2
Buffet breakfast in hotel
City tour with a guide
Boat trip with buffet dinner
Day 3
Buffet breakfast in hotel
Departure
 * City tour with Guide - Prague Castle (Old Royal Palace, St. Vitus Cathedral, Golden Lane,St. Georges Basilica), Lesser Town, Nerudova street, Charles Bridge, Old Town, Old Town Square, Astronomical Clock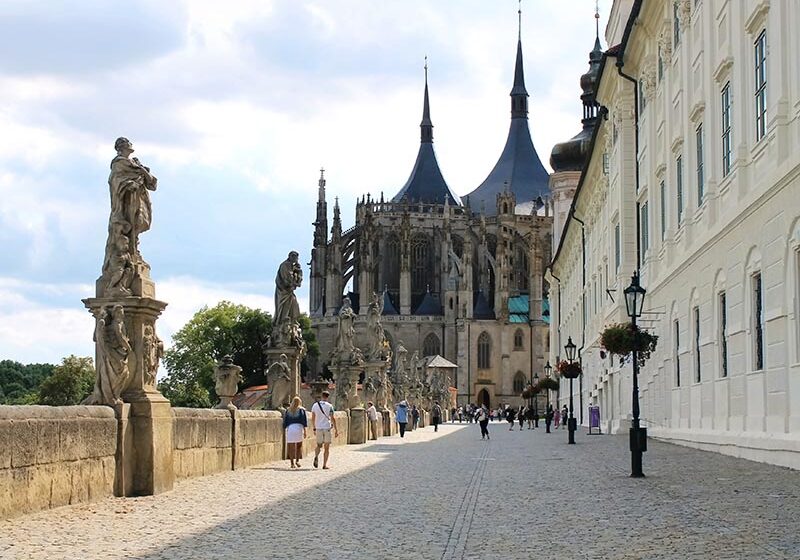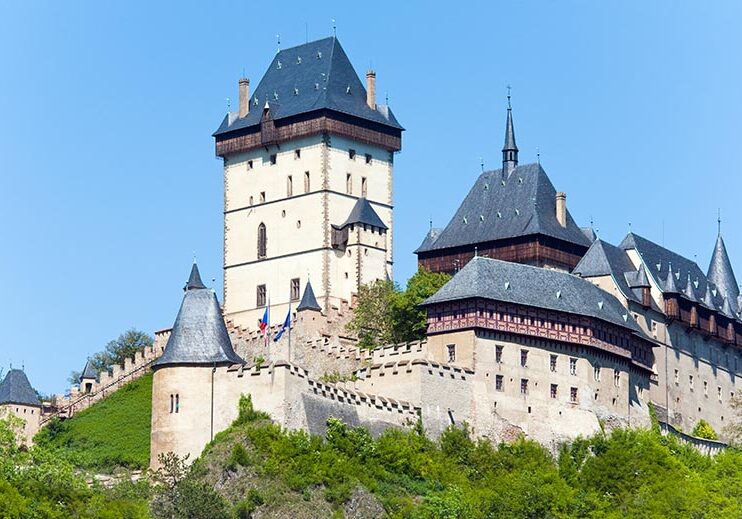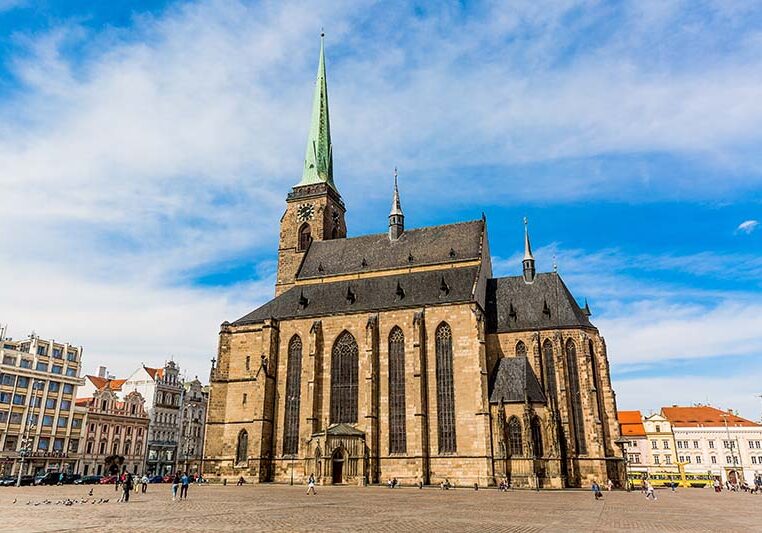 Day 1
Accommodation in Prague hotel 3*,4*,5*
Dinner in hotel
Day 2
Buffet breakfast in hotel
City tour with a guide - (duration 4 – 5 hours) *
Boat trip with buffet dinner
Day 3
Buffet breakfast in hotel
Half day trip to a) Karlstejn Castle b) Konopiste Castle c) Pilsen c) Kutná hora **
Dinner in a typical Czech restaurant
Day 4
Buffet breakfast in hotel
Departure
City Tour Options*
City tour with a guide - Prague Castle (Old Royal Palace, St. Vitus Cathedral, Golden Lane,St. Georges Basilica), Lesser Town, Nerudova street, Charles Bridge, Old Town, Old Town Square, Astronomical Clock (duration 4 – 5 hours)
Half Day Trips Options**
a) Karlstejn Castle – The Karlstejn Castle was built by Charles IV. to guard the Emperor Crown Jewels and Holy Relics. This castle built in late Gothic style is one of the most visited castles in the Czech Republic
b) Konopiste Castle – the last luxurious residence of Archduke Franz Ferdinand d´Este,  whose assassination in Sarajevo started the WWI. Tour the extensive antler collection, Europe's third largest collection of armoury and medieval weapons, the shooting hall with moving targets and the garden with Italian Renaissance sculptures and greenhouses.
c) Pilsen - Pilsner Urquell brewery – tour of the brewhouse, a labyrinth of storage cellars that have preserved traditional methods of beer production. The tour is combined with a tasting of unfiltered Pilsner Urquell beer in the original cellars.
d) Kutná Hora - a former royal medieval town with silver mines from 15th century. Tour of The St. Barbora Cathedral, The Italian Court – a former royal residence, the former gothic fortification of Hradek, The Church of St. James dedicated to the patron of miners and, last but not least, the monumental baroque Ursuline Convent.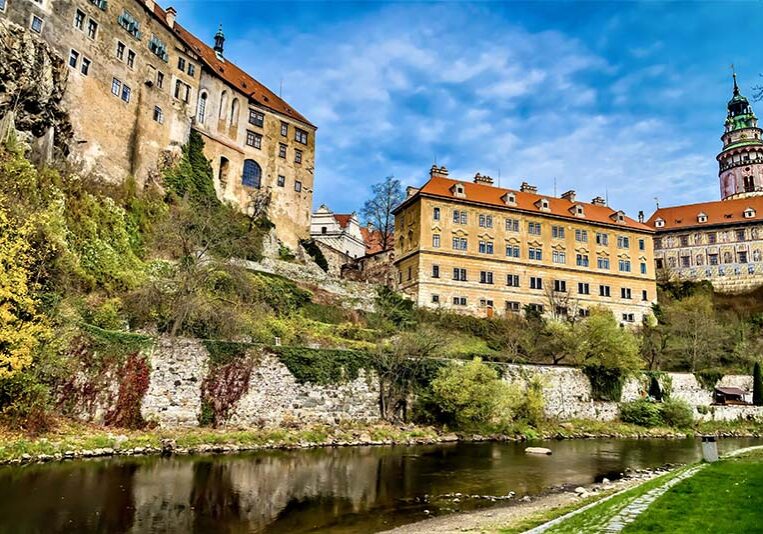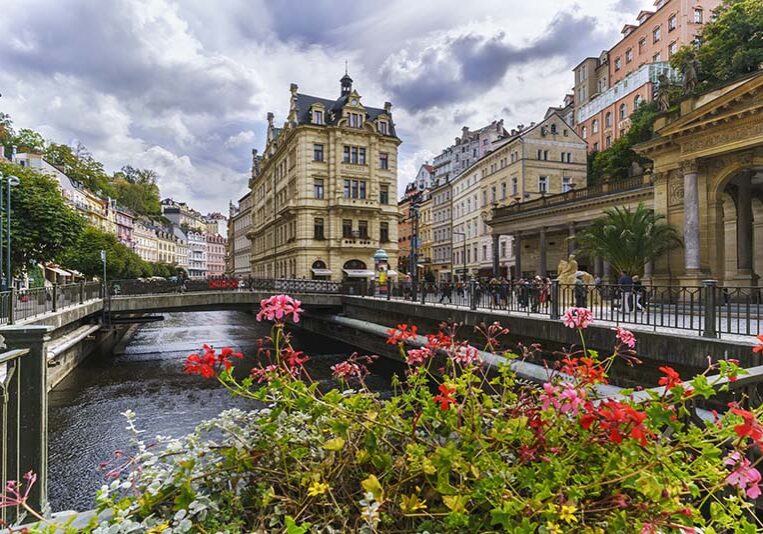 Day 1
Accommodation in Prague hotel 3*,4*,5*
Dinner in hotel
Day 2
Buffet breakfast in hotel
City tour with a guide - (duration 4 – 5 hours) *
Boat trip with buffet dinner
Day 3
Buffet breakfast in hotel
Full day trip to: a) Karlovy Vary  b) Český Krumlov  **
Dinner in a typical Czech restaurant
Day 4
Buffet breakfast in hotel
Departure
*
City tour with a guide - Prague Castle (Old Royal Palace, St. Vitus Cathedral, Golden Lane,St. Georges Basilica), Lesser Town, Nerudova street, Charles Bridge, Old Town, Old Town Square, Astronomical Clock (duration 4 – 5 hours)
**
a) Karlovy Vary – The most famous spa town in the Czech Republic with hot springs and beautiful promenades. Tour of the Glass factory Moser, visit of the Jan Becher Museum (producer of the typical Czech herbal  liqueur Becherovka)
b) Český Krumlov – a tour of the medieval town of Český Krumlov and the castle which is a UNESCO World Heritage Site.